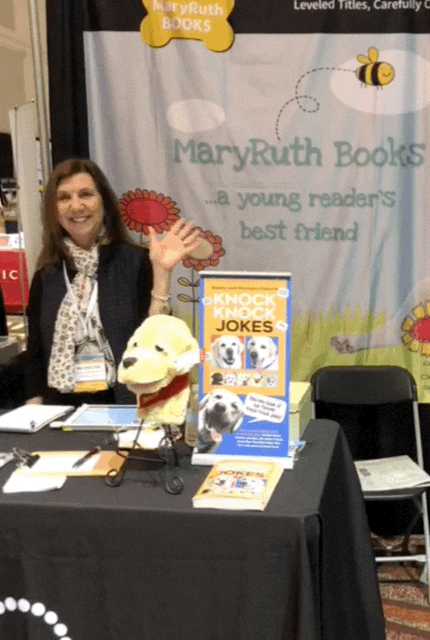 The MaryRuth Books team loves being out-and-about, meeting educators, hearing stories from the classroom, and learning about how we can best support the work teachers do with young readers. We look forward to seeing you again when the threat of the Covid 19 pandemic has passed. In the meantime, please see samples of our books for yourselves, cover-to-cover and be on the lookout for special offers to support remote learning.
Once we're back on the road seeing you in person, we hope you'll remember to wear your MaryRuth Books socks and collect a free book of your choice. (Socks can be purchased at the conference, or from the catalog or website.)
Wear a mask. Wash your hands. And stay safe!
Upcoming Events Within the Next 6 Months