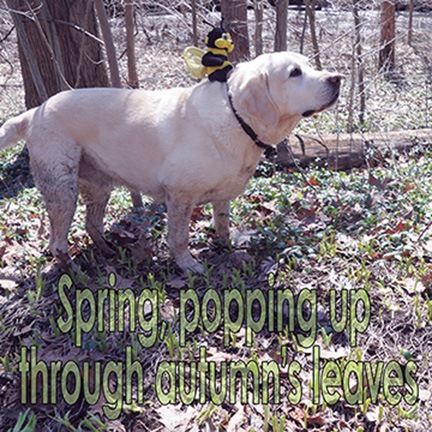 Spring is the time of year when it is summer in the sun and winter in the shade.
~Charles Dickens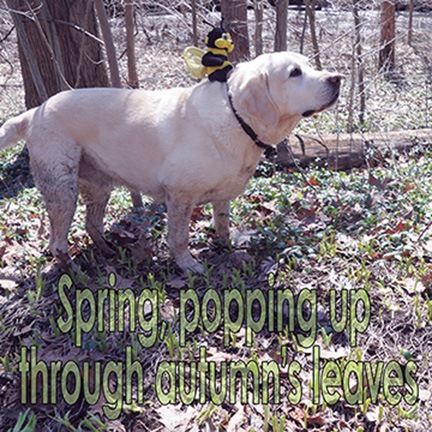 Although April is the first full month of spring, we in the midwest typically wait until May to put away our warm clothing. April is a month where we carefully follow weather forecasts, keenly aware how important climate is, whether it's day-to-day temperatures or global atmospheric conditions.
Earth Day was established in 1970 to create awareness about our increasingly fragile planet. Every April 22nd over a billion people from around the world celebrate what has been achieved, and discuss what remains to be done, to protect our home planet. Over the years Earth Day evolved into Earth Week. Today, we observe Earth Month during the entire month of April. Learn how to upcycle an empty wipes container into a doggie bag dispenser allowing you and your dog to enjoy a long, ecologically responsible spring walk with this month's classroom project.
From April 11th-15th, the National Association for the Education of Young Children (NAEYC) sponsors the Week of the Young Child™, an annual celebration of early childhood education.Why not join in the fun by making a Fruity Pancake Rainbow on Taco Tuesday. Instructions are at our website under Teacher Resources or click on the link.
Most importantly, at least for some here at MaryRuth Books, April is Danny's birthday month. The big day is April 18th, but Danny likes to celebrate for an entire week. Enjoy 20% off online orders from Saturday to Saturday, April 16th-23rd, just by wishing Danny a Happy Birthday.
How do you think Danny should celebrate his birthday this year?
Send us your ideas!