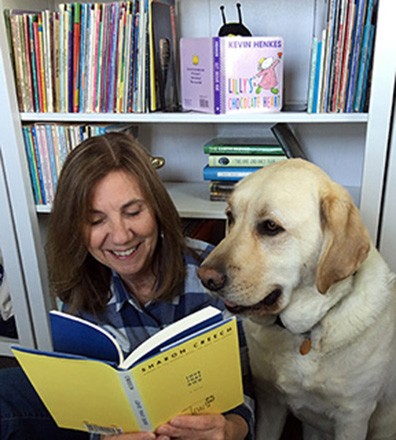 There are many little ways to enlarge your child's world. Love of books is the best of all.
~ Jacqueline Kennedy Onassis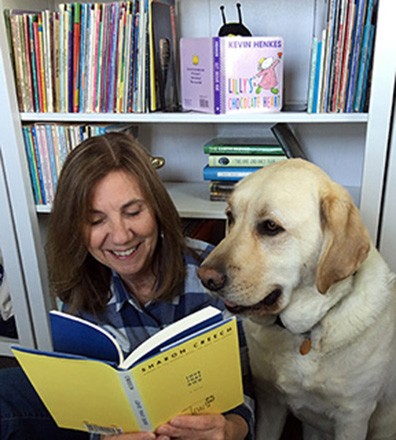 Everything seems to start blossoming in May, whether it's flowers or summer plans. The school year is winding down. Students and teachers alike are thinking about the warm and sunny days ahead, days with more relaxed schedules and no homework. An end to time in the classroom shouldn't mean an end to learning though. May is "Get Caught Reading" Month. Launched in 1999 by former Congresswoman Pat Schroeder, the "Get Caught Reading" campaign aims to spread the joy of reading to everyone, no matter what your age.
The close of the school year is the perfect time to remind students to continue to enjoy reading this summer, whenever and wherever they can. Maybe you'd enjoy sharing a book, like Norman does, while sitting on the floor. Bee likes to be close to the books, and reads in the bookcase. Download a copy of the MaryRuth Books Summer Reading Challenge (under Teacher Resources) to give to students with your list of suggested summer books. And keep in touch with them over the break by sending a quick note of encouragement on a Danny alphabet postcard. We'll enclose 6 FREE postcards with every order placed in May. We like to spread joy too.
So jump start your summer adventure. Grab a good book now… and keep reading… all summer long!