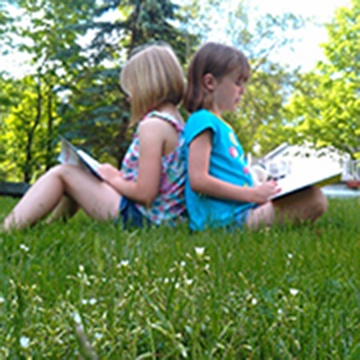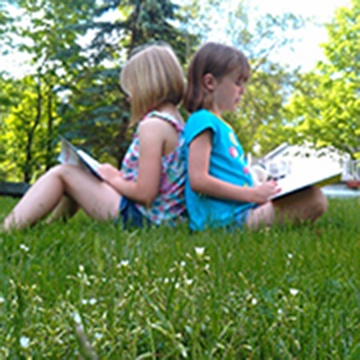 As with all good things, this school year is coming to an end. Teachers are busy making sure that students can pull together everything they' ve learned about reading this year. Young readers need to feel con dent enough to continue reading and writing, on their own, all summer long.
Before you send your students off with a summer book list, listen to each of them read. There may be lessons they need to quickly revisit. It' s important that they have the skills to read independently over the summer.
Are they reading familiar books fluently?
Do they understand what they' re reading?
What are they really comprehending?
What problem-solving behaviors do they use well?
When children have good problem-solving practices, they become more fluent readers and begin to read silently. They recognize words automatically and are able to decode unknown words more quickly. These readers shift their attention to what the text means. They make connections between the ideas in the text and their own background knowledge.
Are young readers correctly using effective word-attack skills?
Have they developed unproductive behaviors that need to be replaced?
To develop good word-attack skills and become ef cient word-solvers, students need proper instruction, and plenty of guided and independent reading practice.
Make certain that students can work left-to-right across an unknown word, using larger chunks of visual information? (eg. com-pu-ter for computer)
Remind uncertain readers to use word-parts tools when problem solving:
Multi-syllable units
Syllables
Parts of compound word
Onset-rime
Morpheme stems with inflectional endings
Letter clusters
Individual letters, combined with other word parts
Our ultimate goal is to have young readers know which problem-solving skills to use in each instance, instead of becoming confused and discouraged… and stopping their reading. Remind students of all of the tools they have that can help.
Pictures: By paying attention to what' s happening in the picture, students may be able to decipher what word would make sense in the sentence.
Background knowledge: Remind students to think about what they already know in regard to the story or subject. Connecting to that background knowledge can provide clues to the sentence.
Helping children learn to be con dent readers is a team effort. Parents play a very important role in helping children learn to read. What children do with their families can make as big a difference in how well they read as what they do in the classroom. We all need to work together. Children who read and write during their summer vacation return to school in the fall with a positive attitude toward reading, more confidence in the classroom, and an increased recognition of the importance of reading.
See you in the fall.
May your summer be filled with wonderful books!