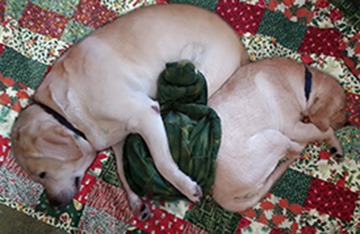 Thousands of candles can be lighted from a single candle, and the life of the candle will not be shortened. Happiness never decreases by being shared.
~ Buddha
Winter holidays have been with us for thousands of years. They began with our agrarian ancestors lighting bonfires and candles, hoping to hasten the return of longer days and warmer weather. Today, people all over the world participate in festivals and celebrations affirming that darkness will eventually yield to light. The Winter Solstice celebrates the dark nights getting shorter and the beginning of longer days. Other holidays are less literal. They commemorate the symbolic meanings of light ~ wisdom, joy, hope, and no longer "being in the dark."
We light the darkness in many different ways. We illuminate Christmas trees, decorate our houses with strings of light, and burn candles. At the beginning of the week-long holiday of Kwanzaa, some families gather in their homes and light the seven candles in the kinara. During Hanukkah, "The Festival of Lights," people celebrate with the lighting of the menorah. They use the shamash  (the "helper" candle) to light the other eight candles, one on each night of the holiday. In Scandinavian countries, young girls and boys dress in long white robes with red sashes and walk in processions through the evening streets on St. Lucia Day. The girls wear crowns of candles in their hair and the boys carry lanterns. Even on the tiny island of Saint Lucia in the Caribbean, St Lucy of Syracuse, the patron saint of light, is honored with a bright display in the capital city and a competition of embellished lanterns.
Happy Winter Holidays from all of us at MaryRuth Books,
however, you choose to light the darkness.