Description
Friends, Food, and Fun Special Featuring Danny's Grandma Ruth
Danny loves Grandma Ruth! She wears funny pink shoes with little bees on them. She's always cooking and baking something that smells delicious. He loves visiting her home.
Every November many families in the United States traditionally gather to celebrate Thanksgiving. Things may be different this year, but you can always "get together" with Danny and his Grandma Ruth.
Food Tastes Better when Shared with Friends and Family
The titles in the Friends, Food, and Fun Special include: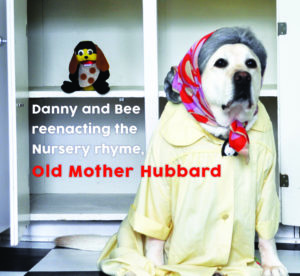 Coordinating Activities
Add a 2-sheet MRB Letter Set to any order for only $1.00 each set
The 8-1/2 x 11″ sheets are printed in 2-colors on sturdy 110# white index stock and designed to be a portable way for students to do letter or word work whether they're learning at home or in the classroom. The set includes one sheet of upper case and one sheet of lower case letters, plus several blank tiles so the sheets can be customized. Vowels are printed in red. Consonants are printed in blue. The font used for the letter sheets is student-friendly. Printed dashed lines between the individual letter tiles make cutting them out easy.
Remember to visit our Resources section each month to download a new MaryRuth Books calendar. You'll also find plenty of FREE downloadable activities there to help curious students keep learning.