Description
Our Early Childhood Education Units get young children ready for learning with meaningful activities that help them build the skills required to succeed in a classroom, gain self-confidence, and develop a love of learning.
Playing and Learning Together, Unit 2 continues helping children with the developmental growth begun with the All About Me, Unit 1. The second unit is a fun way for young students to practice cooperation and developmentally appropriate behavior in the classroom. The coordinating lesson plans use the interactions between Danny and Bee, in the specially selected 6 lap-sized books, to teach emotional awareness, and encourage empathy and self-regulation. To only purchase the set of six 8-1/2 x 8-1/2″ books (1-each of 6 different lap-sized titles in Playing and Learning Together), select the ECS2 option for $35.50.
Add a 2-sheet MRB Letter Set to any order for only $1.00 each set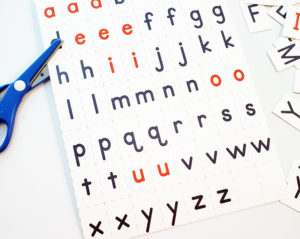 The 8-1/2 x 11″ sheets are printed in 2-colors on sturdy 110# white index stock and designed to be a portable way for students to do letter or word work whether they're learning at home or in the classroom. The set includes one sheet of upper case and one sheet of lower case letters, plus several blank tiles so the sheets can be customized. Vowels are printed in red. Consonants are printed in blue. The font used for the letter sheets is student-friendly. Printed dashed lines between the individual letter tiles make cutting them out easy.
The Playing and Learning Together, Unit 2 Kit comes with 6 lap-sized (8-1/2 x 8-1/2″) books, plus 6 corresponding lesson plans, and one 4″ tall stuffed "My Very Own Mini Bee," just like the Bee character that appears with Danny in the books included in this unit. To purchase the Unit 2 Kit, select the EC2-Kit option for $40.00. It is a MRB best value buy.
The lap-sized books may also be purchased individually or as 6-pks (6 copies of one 8-1/2 x 8-1/2″ title). All of the titles are available in the smaller 5.5 x 5.5″ size, as well. Bee may be purchased as an individual product.