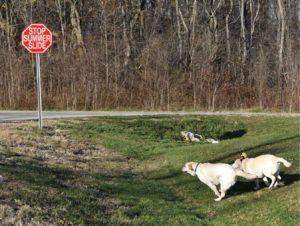 Summer learning loss is a perennial problem for educators. Current research suggests that over the summer break, students can lose up to 2-3 months of their reading ability It's what educators refer to as the " summer slide. " The backward loss is most pronounced when children aren't actively engaged in any educational activities. Disadvantaged students are disproportionately affected. But, there is hope. Teachers and parents can join together to help minimize the summer slide.
Teachers can prepare summer reading lists to hand out to their students and ask them to periodically keep in touch over the summer to report on their progress. Reading just 6 books during the break can help young readers maintain their current reading level. And more reading equals more progress! Summer's flexible schedule and wide array of activities can provide plenty of literacy opportunities. With a little guidance from teachers, parents can play a key role in keeping their children on a learning path over the break.
Whether the child is just beginning to read, or is a fluent reader, teachers should stress to parents that it's important for them to spend time reading and writing on a regular basis when they're not in the classroom. Try sharing the suggestions on the following pages with parents on how they (and grandparents too) can add literacy fun to their child's summer.
Be a reader yourself. Whether you're reading a favorite book or the directions for how to put together the grill this summer, you're demonstrating that reading is fun and useful.
Set aside a consistent time each day for personal reading. Depending on the family's schedule, reading time might be in the morning, afternoon, or just before bed. Whatever time you choose for your family, try to stick to it, understanding that some flexibility around summer trips and special family events may be required.
Continue to read aloud to your reader. As school-aged children become better readers, parents sometimes stop reading aloud to them. By continuing to read more difficult books aloud to your young reader, you expose them to new vocabulary words, ideas, and ways of telling a story. And you both can continue to enjoy the special closeness of sharing a book.
Connect read-aloud choices to summer activities. For example, read your child a book about camping before or after a family camping trip. When you read and discuss books about things your child has experienced, you help them learn additional vocabulary and deepen their understanding of the experience.
Allow your child to choose their own books for summer reading. While it's important for your child to complete reading assignments required by his/her school, it is equally important for them to be able to read books about topics that capture their interest; whether it's books about insects, dragons, or maybe a favorite fiction series.
Help your child select books that are at a comfortable level. Listen to your child read aloud. If they read smoothly, use expression, and can accurately tell you what they've read, the book is probably at an appropriate level for them. If you're having troubling judging what's comfortable for your child, consult your local children's librarian, who is likely to be an expert at matching books to readers. In addition, teach your child to use the "Rule of Thumb " when selecting books: If they makes 5 or more errors in reading a page of about 50 words, the book is too challenging.
Read a book and then watch the movie together. When you both finish reading the book, watch the movie and discuss the similarities and differences. Talk about which version you prefer. Many popular children's books are available in movie versions.
Take books along on summer outings. Pack books in your beach bag or picnic basket. Bring a stack with you on long car rides. The added availability of eBooks make it easy for you and your child to enjoy books together anywhere you go this summer.
Encourage your child to write this summer, too. From keeping in touch with friends, relatives, or a teacher by writing postcards to maintaining a journal while on a trip, summer presents many opportunities for your child to write. Take pictures while on vacations or day trips and help your child create a book about the experience.
Seek out local programs that encourage summer reading. Many libraries have summer contests that reward reading. Make visiting the library a regular activity, especially during the summer. Additionally, many schools and communities provide summer reading assignments, have summer reading clubs, or host children's book groups.
Look for more summer ideas and reading fun at the following websites: