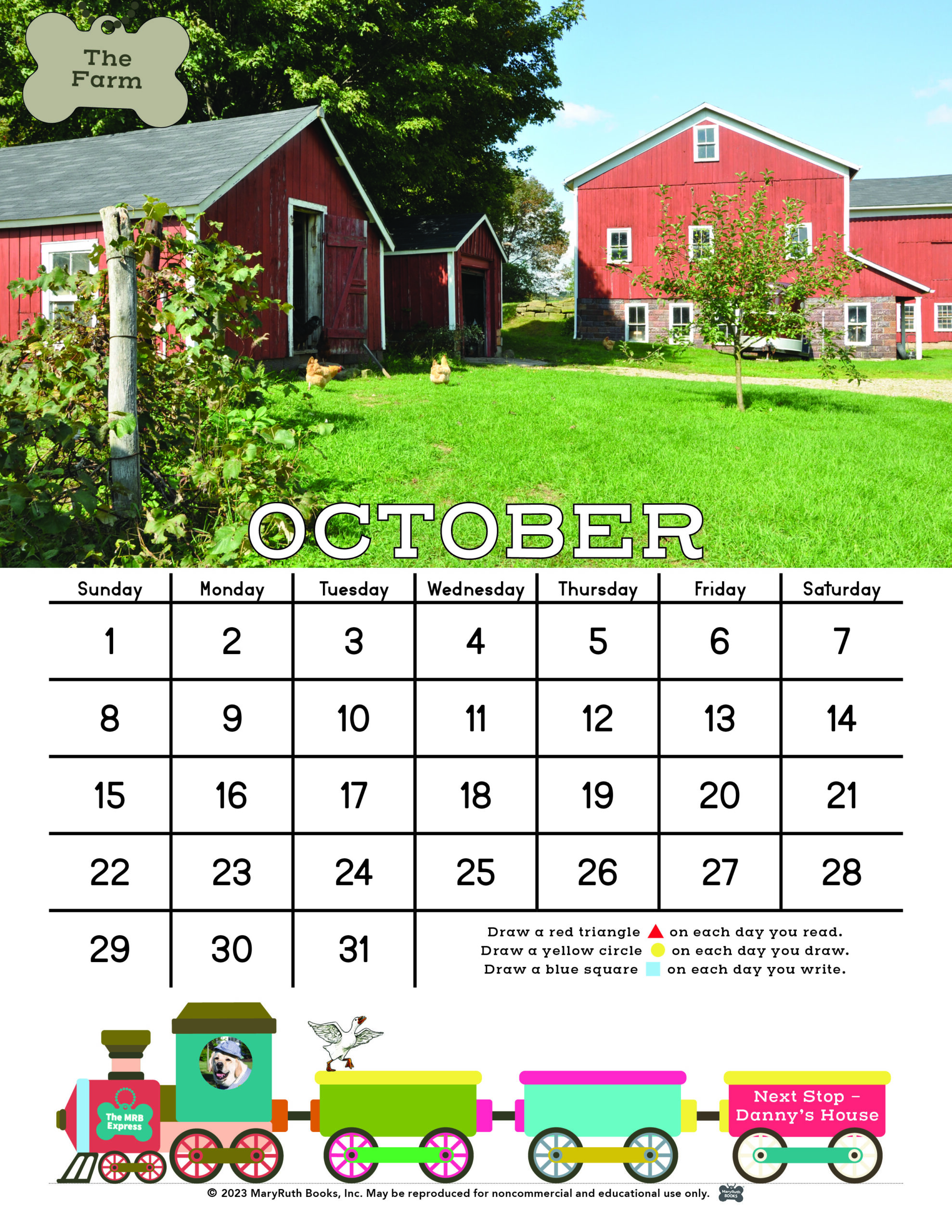 All Aboard the MRB Express! Hop on and take a ride through Danny's World. Next stop – The Farm! Each month we will explore a different place and pick up a new friend.
While you're at the farm, be sure to check out our Paired-Farm Collection – on sale this month!
Download our October Calendar.
Read about Danny and the Runaway Train.
Danny and Norman's Knock Knock Jokes
Danny and Norman take turns telling their favorite silly knock knock jokes.
Plush Characters
Plush toys of Danny and his friends are the perfect reading buddies to encourage young readers.
2023 Danny Calendars
Previous Danny Calendars
SaveSave
SaveSave
SaveSave
SaveSave
SaveSave
SaveSave
SaveSave
SaveSave
SaveSave
SaveSave
SaveSave