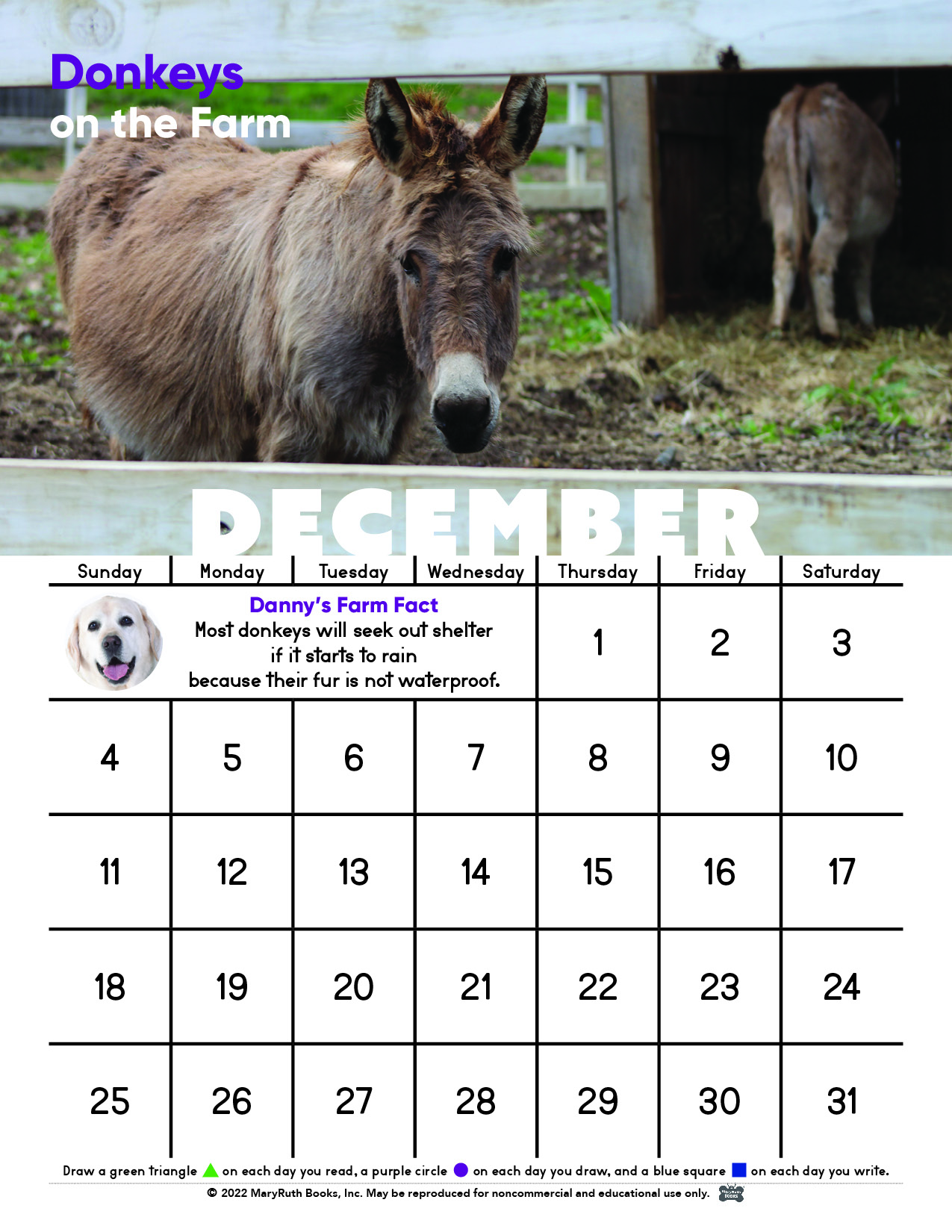 We are celebrating all things FARM during the 2022-2023 school year. This month, we are featuring the gentle donkey. We've also created a special Hee-haw Word Ladder that hi-lights our Farm-Animal-of-the-Month.
Download our December Calendar. 
Read our newest book about Donkeys on the farm.
Here is a collection of farm animal stick puppets to print and use in your classroom, at home, in the car, on the farm… You can find more farm animal themed activities in the dropdown Resources menu.

Danny Cards
Greeting cards for every season and holiday featuring the kind-hearted and clever Danny.
Plush Characters
Plush toys of Danny and his friends are the perfect reading buddies to encourage young readers.
2022 Danny Calendars
Previous Danny Calendars
SaveSave
SaveSave
SaveSave
SaveSave
SaveSave
SaveSave
SaveSave
SaveSave
SaveSave
SaveSave
SaveSave