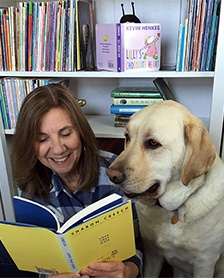 Mia Coulton
Author and Owner
Mary Ruth Coulton (nee Simpson), named after BOTH of her grandmothers, grew up in a home filled with pets that included a white mouse, parakeet, chicken, alligator, hamster, turtle, and assorted rescued cats. Mia, her name simplified by a brother who was unable to correctly pronounce Mary Ruth, also had a dog she named Rhubarb. With a mother who was a librarian, it's no wonder that Mia loved books.
After completing a degree in elementary educational from Rio Grande College, Mia continued her education with graduate courses to earn a Certification in Reading Recovery®, a program she continues to support to this day with scholarships.
In 2001, while working as a Reading Recovery® teacher in Shaker Heights, Ohio Mia wrote her first book for one of her students who, up to that point, had shown no interest in reading. The boy's family had a yellow Labrador Retriever and it was the end of October. Mia wrote Halloween Danny, using pictures of her own yellow lab.
Since writing that first book, Mia has sold well over 1,000,000 books and helped an untold number of children learn to read. Getting children excited about reading and helping them feel successful are the achievements about which she's most proud. And her favorite MRB book? "Well, anything with Bee," she says, "just because Bee's funny."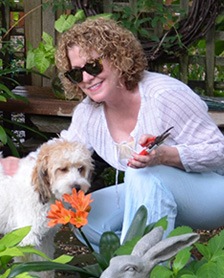 Carol Ann Stroia
Marketing and Communications
Carol worked in banking, publishing, and healthcare before finding her way to MaryRuth Books. A proud grammar geek, she's responsible for the written communication between MaryRuth Books and our customers. Carol's favorite thing about working at MaryRuth Books is that half of her coworkers have 4 legs. She loves being able to bring her own dogs, Mr. Darcy and Toggle, to the office. Her cat is satisfied to remain at home… for now. When not at work, Carol enjoys gardening (Certified Horticulturist), binge-watching Netflix, and an occasional yoga class.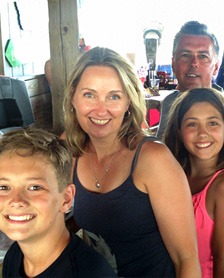 Kaye Hood-Tatara
Curriculum Development Specialist
Kaye has an extensive background in inquiry-based early education ranging from the Chicago Public Schools and Chicago Academy of Sciences to the Cuyahoga County Public Library. At MaryRuth Books, she coordinates supplemental materials for our books. You may also meet her at national and local literacy conferences. Kaye enjoys her home life with husband Mark, a son and a daughter, and Moose, who, according to Kaye, is the greatest cat on earth. The large, male, black and white cat's interests include ham, chasing chipmunks, and an evil plan to overthrow Kaye's daughter in the family pecking order.

Amy Musser
Creative Support
Amy comes from a long line of educators. She earned her Master's in Education from The Ohio State University and worked as a teacher before staying home to raise her three children. She enjoys all things creative and loves the challenge of mastering new skills and techniques. At MaryRuth Books, you will find Amy designing posters, making costumes and backgrounds, or taking photos and creating visuals. You may also find her representing us at conferences across the country. During her free time, Amy likes to read, row, do yoga, and walk her own Yellow Labrador Retriever, Obie, with her husband, Chris.

Laura Gooding
Administrative Assistant / Creative Support
Mary Ruth Books was Laura's first job, working in the shipping department as an undergraduate student in 2004. After a few years of teaching high school English, Laura took time off to become a stay-at-home mom. This year, Laura returned to MRB while she is pursuing her Masters of Arts in English. Juggling work, school, and a family that includes a husband, three young children, a crazy chocolate lab (named Moose), two cats, and Shelby (a Russian Tortoise) doesn't leave Laura with much free time. In those rare moments of peace, Laura loves to read, edit video scrapbooks, and binge-view favorite shows like Game of Thrones and The Crown.