The MaryRuth Books collection of children's books has long been a favorite of Reading Recovery® teachers, preschool and classroom educators, and parents. Carefully crafted stories with decodable words help educators teach reading strategies. Designed to be tools for teachers, each book is written to engage and encourage the developing reader. Some of the elements our fiction and nonfiction books emphasize include:

Appropriate language
Thoughtful placement of text
Decodable words
High-frequency words
Relatable characters
Clever stories
Simple science concepts
Labeled diagrams
Glossaries
Original photography and illustrations
At the core, our books are designed for practicing and reinforcing the literacy strategies necessary to help children become successful, lifelong readers. Each MaryRuth Books title has a corresponding lesson plan and running record available as a free download on the individual title or book set product page.
Founded by Reading Recovery® Teacher & Author Mia Coulton
Seeing the world with the innocence and imagination of a child can be a difficult thing to do when you're an adult, but that's what MaryRuth Books founder and children's author, Mia Coulton, does. In 2001, Mia combined her passion for teaching with her lifelong love of dogs and decided to write her first book. Her goal was to share her enthusiasm for books and reading with young people.
Since that first book, based on the escapades of her yellow Labrador Retriever, Danny, Mia has authored more than 150 titles in both the fiction and nonfiction genres. Her memorable fiction stories are filled with lovable animal characters – including Danny, Norman, Bee, Baby Elephant, Fish, and Lucky the Pony – all of whom possess human attributes.
Fun Fact: Mia chose to christen her fledgling business using her given name, MaryRuth. Dubbed "Mia" by a brother in early childhood, she felt it fitting to give her company her full name, using it for the first and only time in her life, and making her 85-year old mother extremely happy.
Explore MaryRuth Books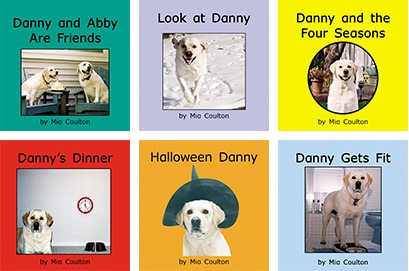 The Books
Find out why these "simple" looking books are more complex than they seem and how they are helping children learn to love reading. Each title has a free downloadable running record available on the individual product page.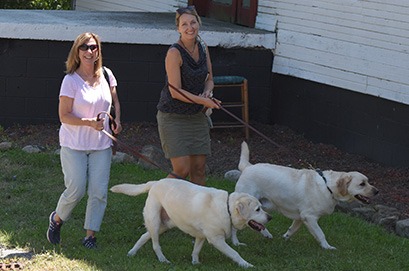 The MRB Team
A shared love of reading, animals, children and education unite the team of humans who are behind the books about Danny, Norman, Bee, Porter, Fish, Lucky the Pony, and the rest of the beloved MRB characters.
The MRB Characters
Get to know the MaryRuth Books characters and see why teachers, parents, and, most importantly, children have fallen in love with them.
Contact MRB
Have questions? Maybe the answer is here. If not, call 440.834.1105 or email the MaryRuth Books team at admin@maryruthbooks.com.