Description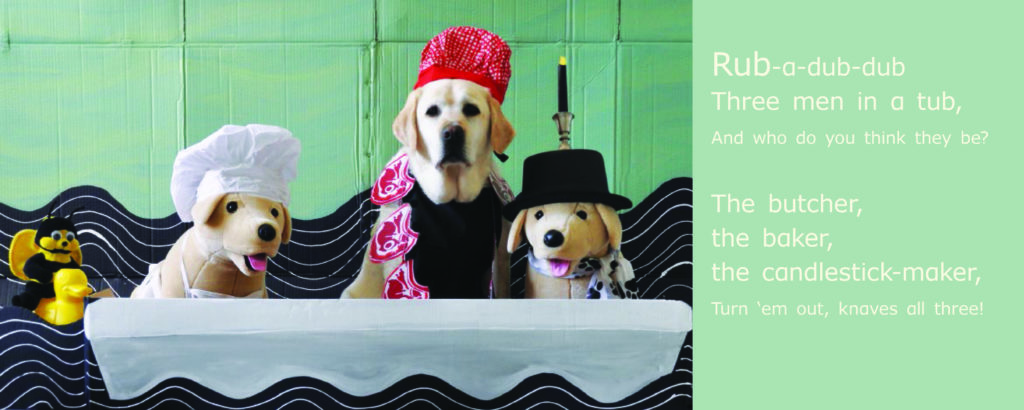 In Favorite Nursery Rhymes from Danny, Danny and Bee dress up to reenact scenes from eight well-loved nursery rhymes including, Pat-A-Cake Baker's Man, Little Miss Muffet, Rub-A-Dub-Dub, Rain Rain Go Away, Old Mother Hubbard, Jack Sprat, and Mary Mary Quite Contrary.
Reader's Theater
Reader's Theater involves children in oral reading through reading parts in scripts. Rhyming tales, joke books, nursery rhymes, and fairy tales are ideal texts for the introduction to Reader's Theater. Here is our two-page Reader's Theater activity for Favorite Nursery Rhymes from Danny and Danny and Norman's Favorite Knock Knock Jokes.
Nursery Rhymes
Nursery rhymes provide many educational benefits. Rhythm, rhyme, and repetition play an important role in the development and acquisition of early literacy skills. Nursery rhymes are fun and expand imaginations. Nursery rhymes allow children to visit an imaginary world where men use bathtubs instead of boats, sheep get lost, and spiders try to eat your lunch.