Description
Manatees can't turn their heads like we can because they don't have the bones in their necks that most other mammals have. They have to turn their entire bodies if they want to look around. Manatees are more closely related to elephants than they are to other marine creatures. Learn more about manatees in The Manatee at the Aquarium.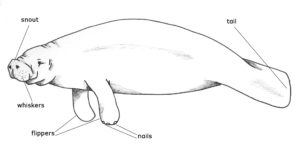 The Aquarium Collection features amazing sea animals found at the aquarium: Beluga Whales, Jellies, the Manatee, the Moray Eel, the Octopus, Sea Turtles, Seahorses, and Sharks. The original photography, factual information, labeled illustrations, and glossaries of subject-specific words will engage and propel aspiring marine biologists everywhere.
The Manatee at the Aquarium can be found in the following Sets and Collections:
Coordinating Activities:
Read more about Level F.