Description
Jellies are sometimes called jellyfish, but they are not fish. A jelly is an invertebrate, an animal without a backbone. Learn more about jellies in Jellies at the Aquarium.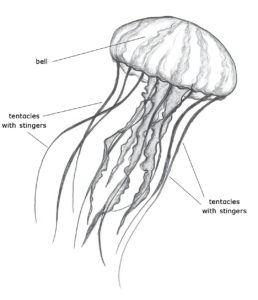 The Aquarium Collection features amazing sea animals found at the aquarium: Beluga Whales, Jellies, the Manatee, the Moray Eel, the Octopus, Sea Turtles, Seahorses, and Sharks. The original photography, factual information, labeled illustrations, and glossaries of subject-specific words will engage and propel aspiring marine biologists everywhere.
Jellies at the Aquarium can be found in the following Sets and Collections:
Coordinating Activities:
Read more about Level H.